GOTO Chicago 2020
will be better than the 'real' thing
We're redefining what it means to host an online conference.
Every detail of GOTO Chicago 2020 is being planned to ensure the valuable time you spend with us will be a true investment in your learning and growth.
You won't just leave the event having learned a ton from the world's leading experts in software development, you'll also have plenty of opportunities to make lasting connections with speakers, partners and attendees through stimulating and accessible session formats.
We're making sure you leave this unique conference experience with both valuable new ideas and connections.
It feels more important than ever to bring our community together to inspire each other, learn from each other and connect with each other during these uncertain times, and we're working to deliver the absolute best experience for all of us to do just that.
Passes Now on Sale
Code with the Experts
We've worked with each of our world-renowned speakers to create hands-on, interactive sessions that ensure maximum attention and engagement. Classes are split into two 3-hour days, and each is packed with:
Presentations
Class discussions
Social breaks
Small group exercises held in breakout rooms
Homework and training material to bridge both days
An in-depth Q&A to close out the training
All this to deliver masterclasses that are even more personal than the traditional face-to-face experience. A higher quality training session is hard to find!
Masterclasses will be held on April 30 and May 1.
Check out this year's masterclasses!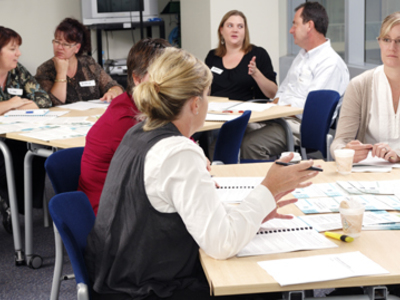 Speakers at GOTO Chicago 2020
GOTO Chicago is all about the talks. We seek the best and brightest speakers from around the world and let them shape the agenda — they're the experts after all.

Watch Videos from GOTO Chicago 2019
We can hardly wait for GOTO Chicago 2020, but in the meantime, you can watch videos of sessions from last year's conference on our YouTube channel along with thousands of videos from all of our past conferences.