GOTO Chicago 2018 highlights the technologies, methodologies and skills you need to know today to build systems of the future. Learn about new trends, connect with industry experts, share your passion, and grow your skills.
Stay tuned for 2019 updates including dates very soon!
Sign up for GOTO Chicago 2018
Choose between 1 - 4 days and put together your own conference adventure. GROUP DISCOUNT? Contact sales@chicago.gotocon.com to get the best pricing!
The Workshops
We offer full-day workshops on technical topics led by true experts in their field. Each and every workshop is a hands-on learning session – a higher quality training session is hard to find! Workshops this year will be held on Tuesday, April 24 and Friday, April 27 with a special series of Deep Dive Workshops also held on Tuesday, April 24.
Check out the workshops at GOTO Chicago 2018!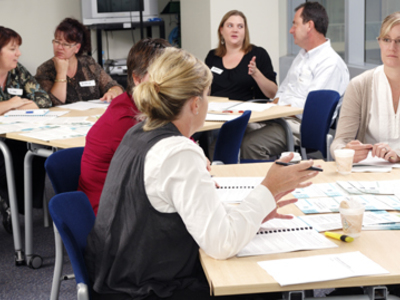 Speakers at GOTO Chicago 2018
Interested in sponsoring GOTO Chicago 2017?
Generate HOT tech leads, showcase your products and build awareness in the tech community!
Email us and we can discuss how you can get involved with GOTO Chicago 2018.
Global Partners
Silver
Bronze
Media
Watch Videos from GOTO Chicago 2018
We can hardly wait for GOTO Chicago 2018 but in the meantime, you can watch videos of sessions from last year's conference. Many more videos from GOTO Conferences are available on our YouTube Channel.
GOTO Chicago 2018 is held at The Navy Pier
We are thrilled to announce that GOTO Chicago 2018 this year will take place at The Navy Pier. The Navy Pier is a Chicago landmark and host to many of Chicago's most notable events, now including GOTO Chicago 2018!
Originally built in 1916, the beautiful building is located along the shoreline of Lake Michigan and is among the most visited destinations in the world.